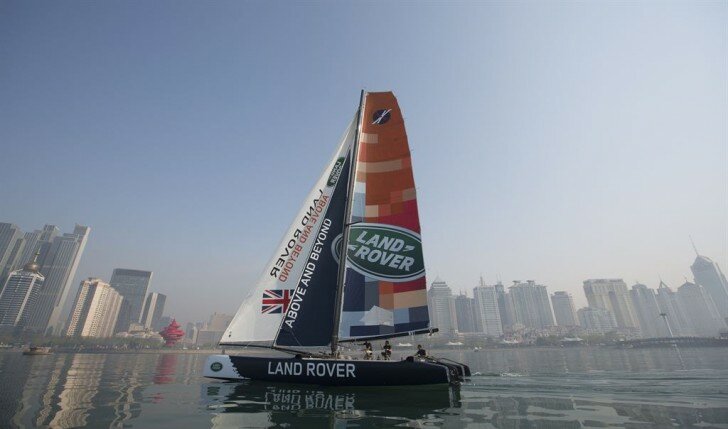 Land Rover's three-year global sponsorship of the thrilling Extreme Sailing SeriesTMhas been signed at a special ceremony in Qingdao, China. To celebrate a stunning Land Rover-branded Extreme 40 Catamaran was unveiled and christened.
The event, at China's 2008 Olympic 'Sailing City', was staged at the start of the third Act in the global competition. Land Rover is one of two Series Main Partners for the Extreme Sailing SeriesTM, which is organised by OC Sport.
The Land Rover Extreme 40′s livery was created by the Land Rover design team – led by Gerry McGovern, Design Director & Chief Creative Officer.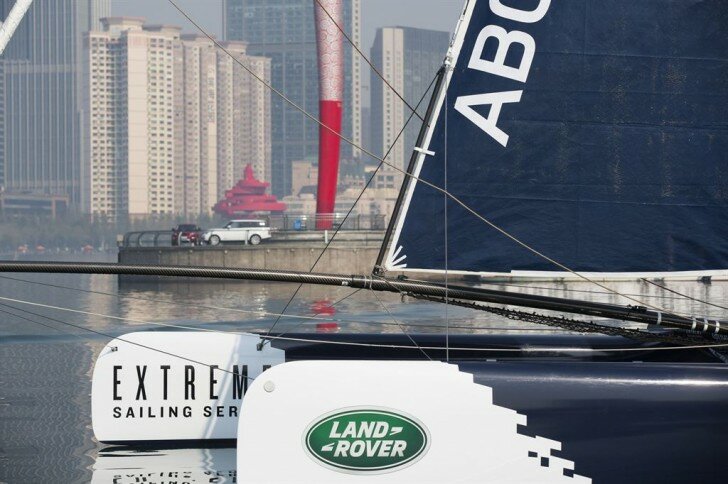 The Extreme 40 will be used as the perfect viewing platform to experience this thrilling sport allowing guests including Land Rover customers to get in and amongst the action. In addition it will give Land Rover the potential to enter the circuit later this year with a professional Race Team as a 'Wildcard entry'.
Mark Cameron, Land Rover Global Brand Experience Director, christened the catamaran commenting: "We are excited to be here in Qingdao at the launch of our partnership with OC Sport and the Extreme Sailing Series. It is fitting to begin this sponsorship in China, as it is Land Rover's largest single market for new vehicle sales, and is at the centre of our global strategy."
He added: "I am very much looking forward to this unique collaboration, a new and exciting chapter in Land Rover's support of sailing. We have always considered the sport of sailing and the philosophy of Land Rover go hand in hand, with our shared values of inner strength and demonstrating capability with composure."
Land Rover's support for sailing began in 1988 when the brand first sponsored the internationally renowned Cowes Week on the Isle of Wight, England.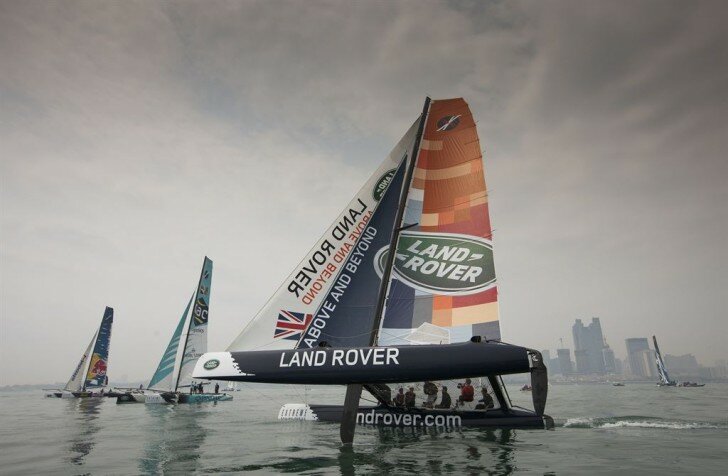 Mark Cameron was joined by Guo Chuan, the first Chinese person to sail non-stop, single-handed around the world, and Patrice Clerc, President of the Board, OC Sport. Clerc told VIP guests and media: "The arrival of Land Rover as a top-level Series partner is certainly a landmark moment for us. It is an iconic British brand that has markets all around the world. We are confident that with Land Rover's involvement we can build on the successes of this Series as we continue to innovate, reaching out to new audiences, and visiting new territories."
Land Rover vehicles and the Extreme 40 Catamarans are both designed and engineered with technology and innovation at their core, delivering world-class performance in their respective environments.
Both offer customers exceptional versatility, outstanding manoeuvrability and can instantly adapt to whatever nature throws at them.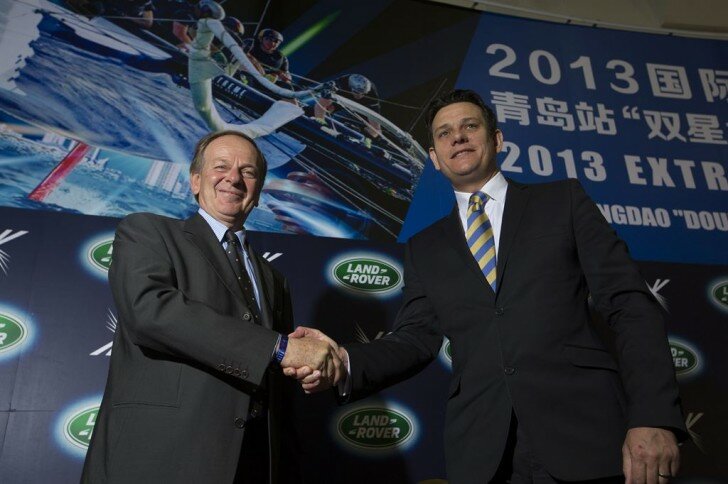 Now in its seventh year, the Extreme Sailing Series is contested by a fleet of Extreme 40 Catamarans which have exceptional speed and agility. The Series takes place in eight events – called 'Acts' – staged in exciting venues and city harbour locations across the globe. Thanks to the stadium-style nature of the locations, spectators are just metres away from the action and can enjoy the full spectacle of short sharp battles lasting between 10-20 minutes. Each Act takes place over four days and can include match racing, fleet racing, straight line duels and speed trials. The Extreme Sailing Series is endorsed by the International Sailing Federation and continues to gain in popularity.
The eight teams taking part feature some of the world's most accomplished and decorated sailors, including Olympic medalists, World and European Champions, more than 30 America's Cup sailors and seven world circumnavigators.